WORLD LOCATION SCOUTING FOR ALADDIN 3477!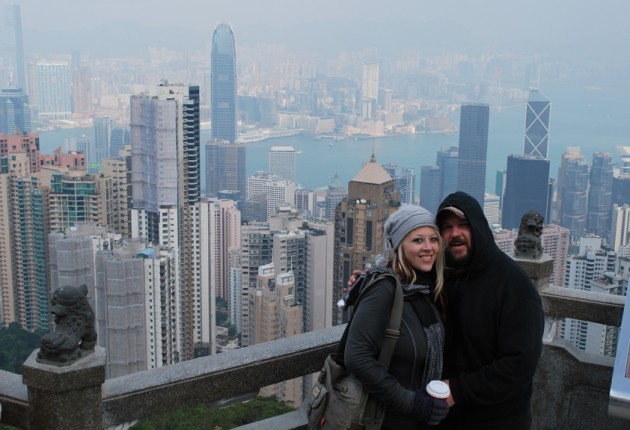 Director Matt Busch and partner/producer Lin Zy have returned from location scouting for Aladdin 3477, a trip that literally took them around the world.  The duo traveled for nearly a month by jet, plane, boat, car, bus, trolly, foot, elephant, rickshaw, auto-rickshaw, and tuk tuk.
The travels began through many parts of India, visiting small and large cities, as well as historic palaces.  Continuing into Thailand, the scenery was also vast- from modern urban cities to rural jungles to see pristine temples.  Cambodia brought exotic archeological temples of its own, as well as unique villages built on (or into) the water front.  The scouting was completed through several parts of China, where city-living is years ahead of the western world.
The second purpose of the trip, according to Busch, was simply inspiration for the script, a continuing work in progress. "Before the travels, there were locations in the story that I wasn't completely sold on.  Now, all of the locations are locked in a way that makes perfect sense.  I know where Aladdin's adventure begins.  I know where the Jinn of Wisdom's resting place is.  I know which country the Princess is from…"
The inspiration ended up being more than Busch could have anticipated.  With writing a story that takes place 1,500 years into the future, one would think it's far enough that anything goes, in terms of foreign culture.  "To actually be in these places was a tremendous help with my vision for Aladdin 3477.  Cultures will evolve, but having this ground work is a great place to build the story on top of."
In terms of the movie, what can Busch and Lin Zy share about Aladdin 3477 that they couldn't share before scouting locations around the world?  Other than some select juicy photos that spring the imagination, some key story developments have solidified with the script.  Without giving too much away, Busch is happy to reveal a tidbit for each of the major countries, and how the specific locations will relate to the overall Aladdin 3477 storyline.
India was a vision Busch has from the beginning, and the scouting there firmed in his mind what he wants to see.  "From the get-go, India was where I was envisioning much of this adventure taking place.  The grand temples and mosques are so exotic, and after having been there, incomparable.  Simply put, Aladdin will fall in love with Kamala, the Princess of India."  Historic landmarks like the Taj Mahal, one of the Seven Wonder of the World will also be serve as a key locale in Aladdin 3477.
The archeological temples of Angkor Wat, near Siem Reap, Cambodia, will provide plenty of mystery and intrigue to the story.  In real life, these temples were once lived in by a civilization that eventually deserted it- only to be rediscovered hundreds of years later.  For Aladdin 3477, this incredible local will be where the Jinn of Wisdom is summoned!