ALADDIN 3477 SERIES ONE TRADING CARDS AVAILABLE NOW!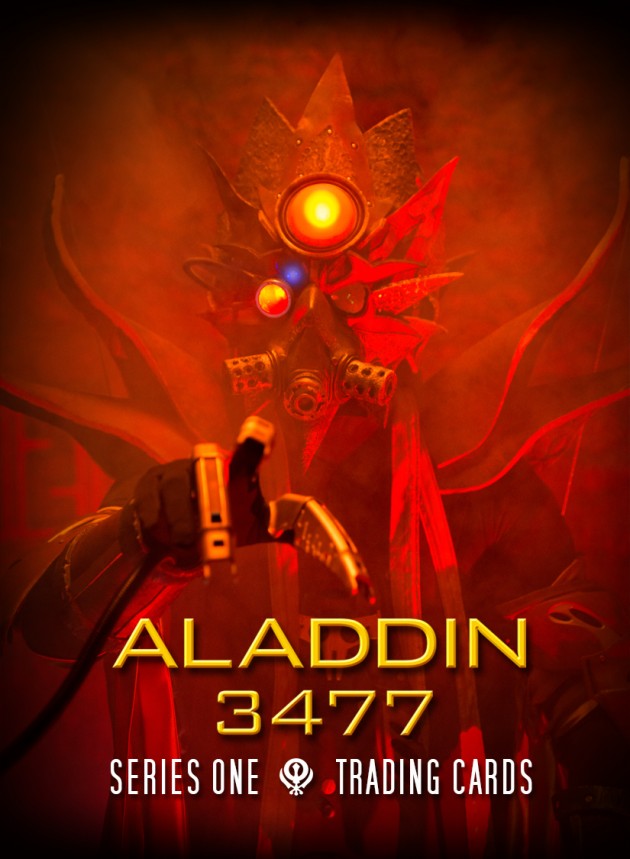 Here's your chance to get an incredible sneak peek at the ALADDIN 3477 movie! Offered exclusively in the Matt Busch Online Store is a complete set of all 24 ALADDIN 3477 Series One Trading Cards!
Each card has a character or scene on the front. You get a close look at Aladdin, Princess Kamala, Fidgi, The Jinn of Wisdom, and so much more. The back of each card has information about said character or scene, with additional behind-the-scenes tidbits about cast and crew that is bringing it to life.
In addition, the back of each card has a space intended for a signature. The idea is to get them all signed! The ALADDIN 3477 cast and crew will soon be making the rounds at shows and conventions near you- happy to sign your cards for free.
For a limited time, we will randomly throw in some signed cards to help you get started. The sooner you order, the greater chances you may end up with a few of these signed already.
There are limited quantities and there will definitely be more ALADDIN 3477 Trading Card series in the future, so don't miss out on the very first one! These will be the hard-to-find set that not many will have!
Order yours now right HERE!