BUSCH SPEAKS AT THE DETROIT / WINDSOR INTERNATIONAL FILM FESTIVAL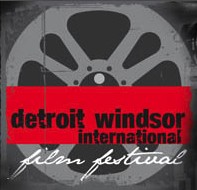 This weekend is the Detroit Windsor International Film Festival, showcasing a plethora of new independent films from the world over, and includes workshops and panels on animation and filmmaking from industry professionals.
One such guest speaker will be Matt Busch, and he'll talk about all things STAR WARS, Illustration for the entertainment industry, and his success as an independent filmmaker. His presentation will be this Friday, June 27th from 3pm to 4pm at the CineFlow TechFair, located at the Walter B Ford II building at the College for Creative Studies in Detroit.
Busch will show some clips, talk the trade, answer questions, throw prizes at people, and other surprises! You can find out more about the Detroit Windsor International Film Festival by clicking HERE.
(Archived from June 26th, 2008.)