DEL REY RE-RELEASES "STAR WARS: TALES FROM THE EMPIRE"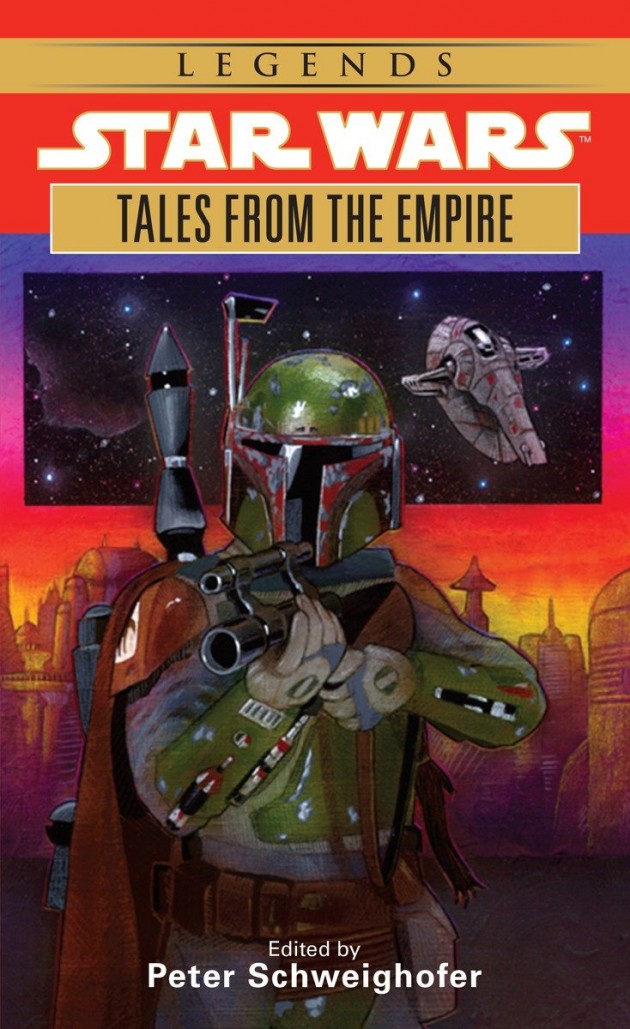 20 years ago, Bantam Doubledell released STAR WARS: TALES FROM THE EMPIRE, and anthology of stories with the cover illustration by Matt Busch. The book went on to become a New York Times Bestseller, yet this was the first STAR WARS book cover Busch illustrated.
In 2014, with the Disney acquisition of Lucasfilm, the decision was made to reorganize what exactly was STAR WARS canon: the films, the cartoons, and all publishing movie forward. This put previous published works in an odd space, however in a good effort to fix inconsistencies that had developed over decades of expanded universe material.  Thus, previous published works now carry a "Legends" banner.
So it's exciting that Del Rey has now re-released the book under "Legends." using Busch's original art with an updated design. As well, Busch himself provided a new scan of the original giving the cover a much sharper image than what was printed in 1997.
STAR WARS: TALES FROM THE EMPIRE is now available anywhere books are sold.
Here is is on Amazon: https://www.amazon.com/Tales-Empire-Star-Wars-Legends-ebook/dp/B00513F92K