IMDb UNVEILS THE ALADDIN 3477 TEASER POSTER!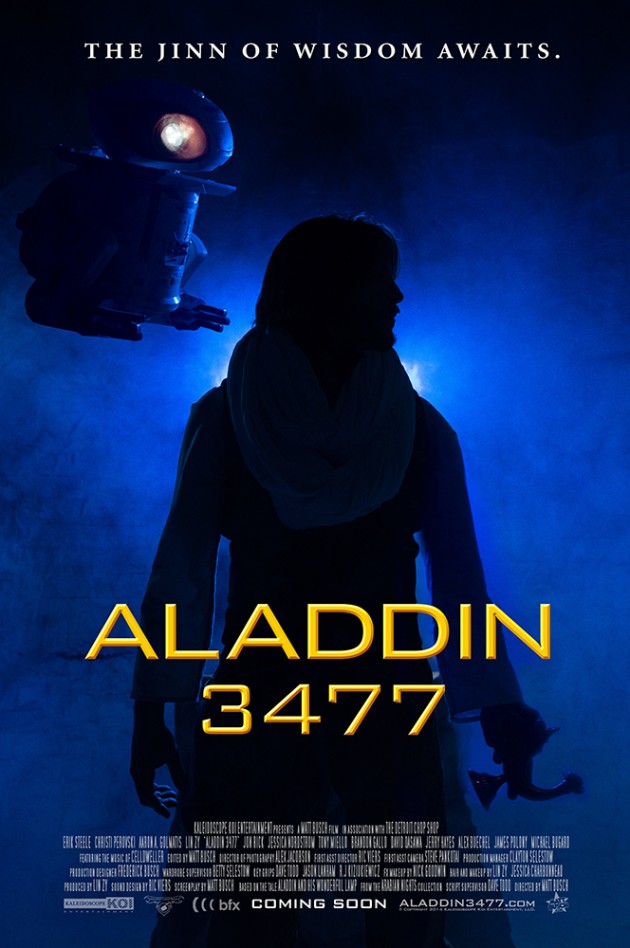 Yesterday, The Internet Movie Database (IMDb) unveiled the first Teaser Movie Poster for Aladdin 3477!  Check it out below!  You can also visit the Aladdin 3477 IMDb page here: http://www.imdb.com/title/tt3460068
While the Teaser Poster is exactly that, and does little more than show a tease of things to come, it does reveal the first look at Aladdin's sidekick, Fidgi! Aladdin being the swagger street rat he is, he actually built his robot out of junk parts.  Any you can recognize?
Lots of new material to share in 2015, and Director Matt Busch is kicking it off with what he calls "365 DAYS OF ALADDIN 3477." Each Day in 2015, Matt will share an exclusive new peek into the production on his Instagram account.  You can "Follow" him on Instagram here: http://instagram.com/matt_busch_instagram/
Stay tuned for lots of new announcements and surprises!