MATT BUSCH GIVES CHANNEL 4 NEWS A TOUR OF ONE OF THE ALADDIN 3477 SETS!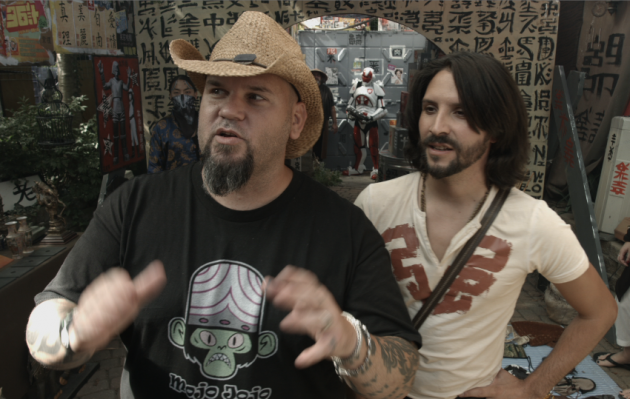 Lauren Podell of NBC's Channel 4 News (Click-On-Detroit) recently stopped by the new ALADDIN 3477 set, a futuristic Hong Kong marketplace. This particular set completely covers Director Matt Busch and Producer Lin Zy's backyard, and Lauren brings you the first sneak peek below!
The set took about a year to design all the intricate props and panels. Actual construction of the set took nearly 3 months. Shooting the scenes took 8 full days, all for just 7 minutes of what you'll see on screen.
Take a look below!
You can read more about this set on the Click On Detroit News 4 website right HERE.