NEW MATT BUSCH STAR WARS ART PRINT: FIRST APPEARANCE OF FETT!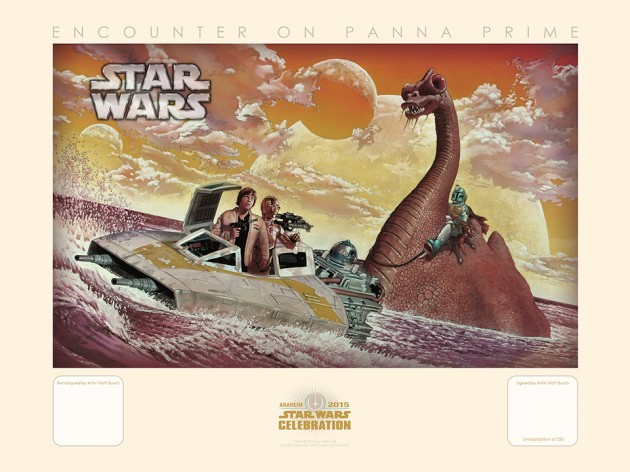 StarWars.com has released Matt Busch's latest art print set to debut at the Star Wars Celebration in Anaheim, California this April!Busch decided to go back into some obscure nostalgia with the very first appearance of BOBA FETT! Sure, the Holiday Special is hard to watch, but the cartoon section was pretty cool, even by today's standards. Busch had a blast bringing this particular encounter to life with his brush. Info on how you can preorder coming soon. And Celebration is just 60 days away!
Archived from February 15, 2015.