NEW VIDEO: AMMAR NEMO TALKS ALADDIN 3477 WITH KEVIN SMITH!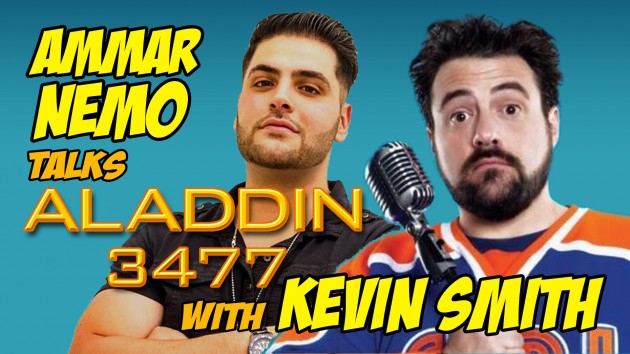 Recently, Actor Ammar Nemo was invited to join Kevin Smith on stage during his Fat Man on Batman Podcast, where he chatted about his work on ALADDIN 3477! Initially, Nemo was to chat about his experiences filming with Director Zack Snyder on the BATMAN V SUPERMAN film.
Of course, it didn't take long for the conversation to steer into another film Ammar is in, ALADDIN 3477! Nemo plays the lead Indian Security Guard who's job is to protect Princess Kamala.
Clearly, most hadn't yet heard of this film that's still deep in production, but certainly makes for a hilarious conversation.
Check out the video below to hear the snippet on ALADDIN 3477!