NEW VIDEO: YOU CAN DRAW STAR WARS!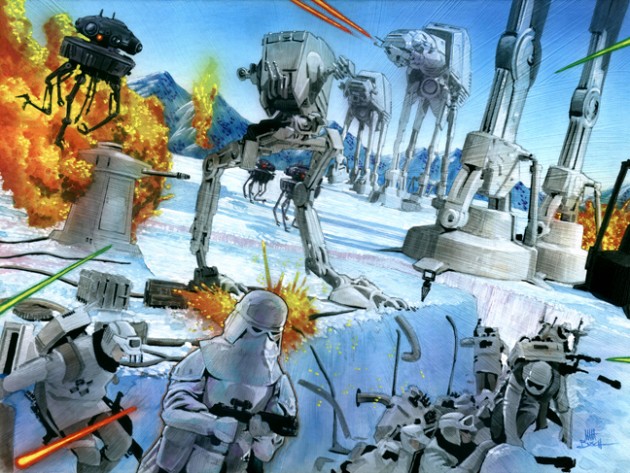 In this exciting double-size episode, artist Matt Busch gives a rare look at his home studios and incredible collection of life-size STAR WARS statues!
Matt also shows how to paint your own custom action figures, what kind of erasers to use, and where you can get your hands on that tone paper he uses. Plus, you'll catch a glimpse behind the scenes of creating Zombie STAR WARS posters, and learn who would win in a fight between Indiana Jones and Darth Vader!
This is the second-to-last episode in the entire 3 season series. Be on the lookout for the grand finale "All-Puppet" episode to hit within the next month… Stay tuned!
<iframe width="560″ height="315″ src="https://www.youtube.com/embed/ajLMLEYSRSU" frameborder="0″ allowfullscreen></iframe>